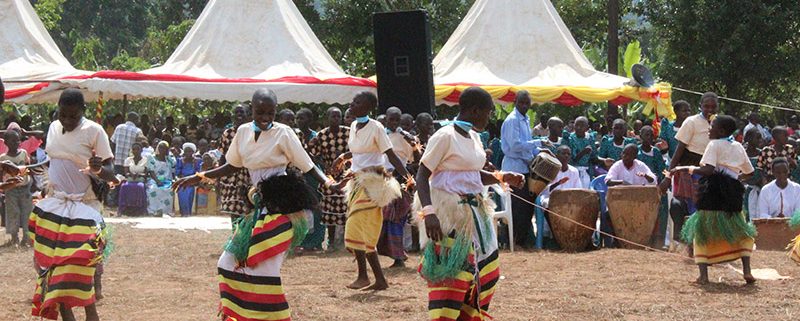 Cary, NC – With the nationally recognized quality of life in Cary, it can be hard to picture the hardship faced by some people in the United States and around the world. But a group of Cary residents has been working to improve conditions for one community in Uganda and are raising money to work on both the church work there and their own church community back home.
Trip to Uganda
Members of the Mother Teresa Catholic Mission in Cary have had a connection to the St. Matia Mulumba Ministry in Kampala, Uganda since 2007 when their priest Father Charles Lugenda came to Cary on sabbatical back in 2007.
"We helped with fundraising for the community in Uganda," said Michelle Yeh, a member of the Mother Teresa Catholic Mission. "First it was for tuition and other school supplies, then we did fundraisers for repairing water tanks, solar energy equipment and a car for the community to use."
After these projects, Yeh said Lugenda invited members of the Cary community to come to the Kiyinda-Mityana Catholic diocese in Summer 2016 to celebrate the Golden Jubilee for the church's 50 years. Yeh said 11 people from Cary, including her and her family, made the trip.
"We brought over church supplies when we came to join in and celebrate the event," Yeh said.
Through their time in Uganda, Yeh said they saw the importance of donating items, with a local Girl Scout collecting soccer balls that were sent after they returned to Cary.
"They were really glad to receive the gifts. When we first arrived, children were kicking a ball made from compressed banana leaves," Yeh said.
In the part of Kampala Yeh and the rest of the Cary group visited, she said the importance of assisting with everything from electricity to water tanks was clear.
"Men and women walk very far with these large yellow jerry cans just to get water," Yeh said. "And that water is used for everything in the day: cooking, washing, drinking."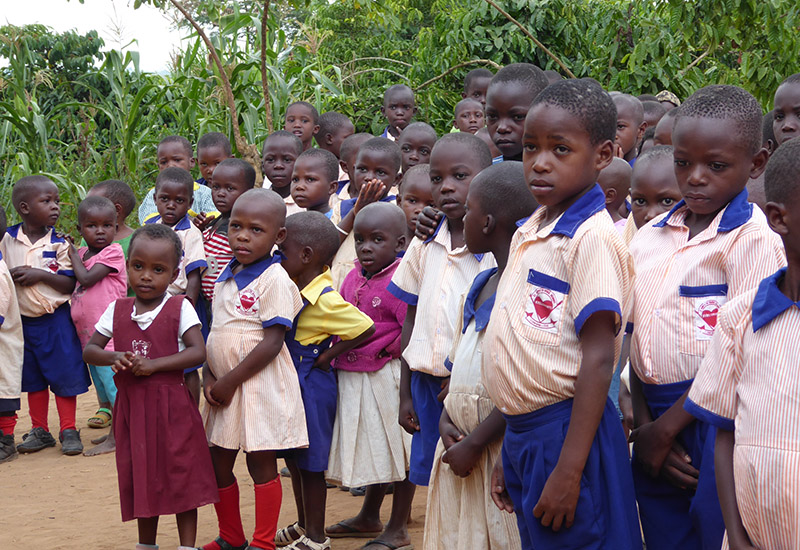 Raising Funds
Yeh said there is currently talk of a return trip in Summer 2018 but in the meantime, the Mother Teresa Catholic Mission is holding a fundraising yard sale to help with the work in Uganda and here in Cary.
Their next yard sale, the second annual one for the church group, is on Saturday, August 12, 2017 at the St. Michael Conference Center on High House Road.
"The most recent campaign was to raise money to expand the church they have at the St. Matia Mulumba Ministry," Yeh said. "Before it had a 528-person capacity and now it is up to 800 people and it only cost around $10,000 to expand."
The local Catholic Mission raises money through other methods such as selling baked goods or advent calendars but thanks to the yard sale, Yeh said they were able to raise their goal in one campaign.
"This year, part of the funds raised will go to the Mother Teresa Site Fund as we are building our own church," Yeh said. "We have been meeting at Green Hope High School."
The Saturday yard sale takes place at 830 High House Rd. at 8 AM to noon. Item drop-off can be done at the same location on Friday, August 11, 2017.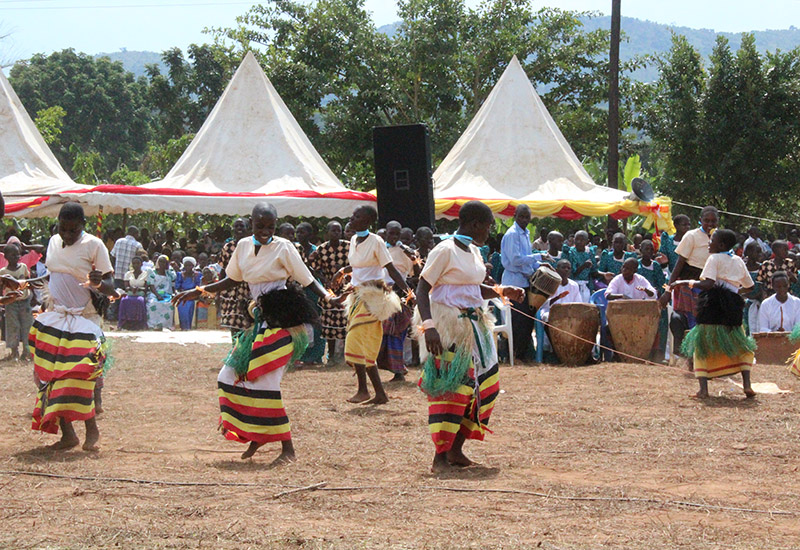 ---
Story by Michael Papich. Photos courtesy of Michelle Yeh.
https://carycitizenarchive.com/wp-content/uploads/2017/08/Uganda1.jpg
550
800
Michael Papich
https://carycitizenarchive.com/wp-content/uploads/2020/03/cc-archive-logo-450-v3.png
Michael Papich
2017-08-08 09:37:27
2017-08-08 14:34:25
Cary Church Group Raising Money for Support Ministry Work in Uganda