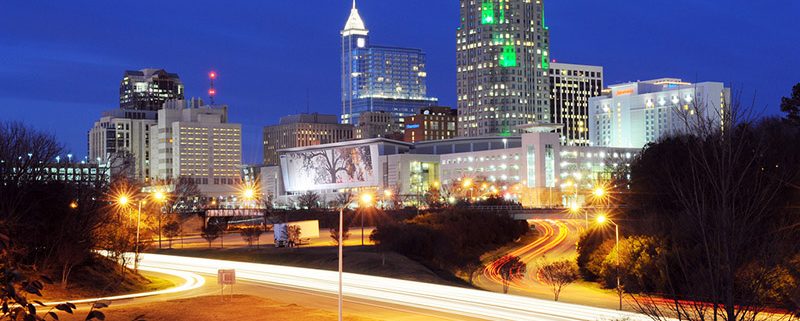 Cary, NC – Twenty cities may not seem like a "short" list but for the municipalities listed as finalists for the location of Amazon's new North American headquarters, but the competition feels much more real now than it did a month ago. Included on that list of finalists is the Raleigh Metropolitan area, which includes Cary.
Amazon announced last Autumn it was searching for a location for its second headquarters, promising up to 50,000 new high-paying jobs and $5 billion generated in construction. Their first headquarters is located in Seattle and, according to Amazon, generated $3.7 billion in capital investment and $25.7 billion paid to employees between 2010 and 2017.
Raleigh made that list of 20 locations out of more than 200 cities and towns that applied. One of the cities that Raleigh beat out is Charlotte.
There are several factors to consider whether Raleigh could be selected. The company has made some of its needs very clear. Primarily, Amazon needs tens of thousands of tech employees. Raleigh fits that bill, with its proximity to the Research Triangle Park and surrounding universities, but this does not make Raleigh unique on the list.
A ranking by business researcher CBRE puts Raleigh at number seven when it comes to "tech talented" cities in the United States and Canada. It falls behind New York City, Washington D.C., Atlanta and Toronto on the list of Amazon's finalists.
While Raleigh has an advantage over New York City and Washington for tech wages, according to estimates by Recode, it does not have the same advantage over Toronto and Atlanta. In fact, Toronto has the cheapest wages on the list, with $11,802,660 for 250 people in one year. Raleigh falls near the middle of the pack on that statistic, with $23,600,083 for 250 people.
Raleigh also has one of the cheapest average rental rates on the list, at $1,854,750 for a 75,000 square foot office for one year. It falls behind Indianapolis, Columbus, Pittsburgh, Dallas and Atlanta.
Then there's the matter of public transportation. Amazon has made it clear that public transit – whether it's buses, subways, light rail or trains – is a top requirement, up there with a tech trained workforce to draw on. Raleigh, Cary and Wake County in general are expanding investment in public transportation after the 2016 referendum but it's a question of whether that effort will be enough for Amazon. There are other cities on the short list with more comprehensive public transportation systems, such as Atlanta's MARTA system.
Another potentially telling sign is who people are betting money on getting HQ2. Online betting site Paddy Power has 20:1 odds that Raleigh will be the next Amazon headquarter, putting it at the bottom of the pack, tied with eight other cities. Boston and Atlanta have the best odds at 2:1 and 5:1 respectively.
Impact on Raleigh Region
If Raleigh and Wake County were to win out over all of these other cities for Amazon's HQ2, it would have a significant impact on the local economy. The company is boasting billions in investment wherever it opens, including specific investments into mass transit that Wake County could use now more than ever.
Any construction of HQ2 would result in major construction and redevelopment in the area. If Amazon's first headquarters are any indication, Amazon would need more than 8,000,000 square feet. To put that into perspective, the MetLife campus in Cary is around 655,000 square feet.
Raleigh is also the smallest of the 20 cities to make the final cut. Therefore, with Amazon promising 50,000 jobs and thus 50,000 employees to go with this new headquarters, Raleigh will see housing and rent disproportionately affected by the company building here. A study by Apartments List found that, if Amazon HQ2 opens in Raleigh, rent growth could increase by another 1.5 to 2 percent. This would result in the average renter in Raleigh paying more than $10,000 over the next ten years.
There is also the question of what Raleigh might give Amazon to incentivize them to move here. Raleigh and its surrounding municipalities have not revealed what they are offering the company (though Durham County offered at least $50 million) but other finalists have made their bids known.
Newark has offered $7 billion in tax incentives and Chicago has offered $2.25 billion in addition to the option of building on city and state-owned land worth $100 million at no cost. As a reminder, Amazon is worth an estimated $500 billion and its owner Jeff Bezos is the richest man in the world, with a personal net worth of $105 billion.
Would you want Amazon to open its second headquarters in the area? And if you work in tech, would you want to work at Amazon if given the option? Please let us know in the comments.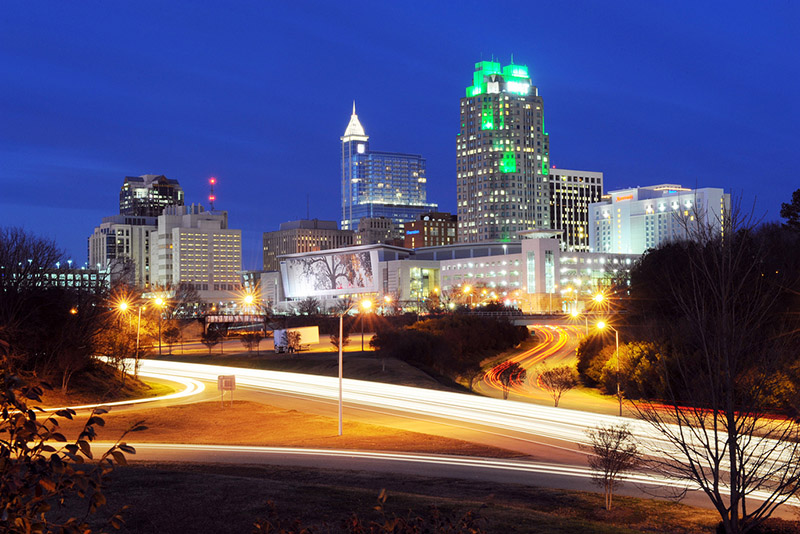 ---
Story by staff reports. Photos courtesy of Amazon, NCDOT and Kiewic.
https://carycitizenarchive.com/wp-content/uploads/2018/01/DT-Raleigh.jpg
534
800
Staff
https://carycitizenarchive.com/wp-content/uploads/2020/03/cc-archive-logo-450-v3.png
Staff
2018-01-23 10:16:37
2019-12-11 19:13:49
Raleigh-Cary Area Makes Short List for Amazon's New HQ