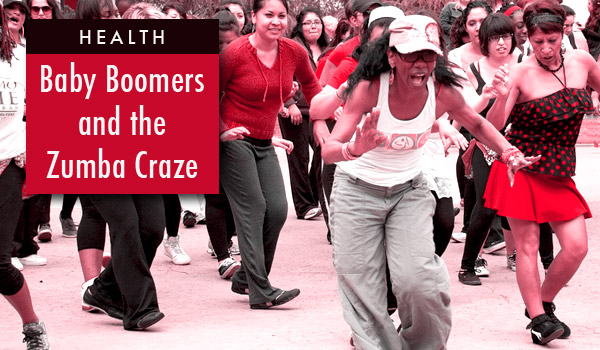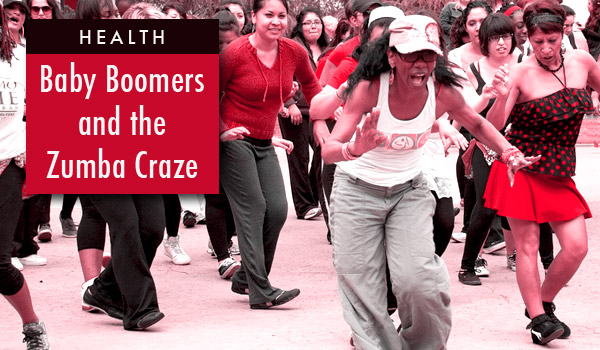 Cary, NC — There's a whole lotta shakin' going on at the Cary YMCAs: It's the Zumba classes. With reportedly nine classes at the Cary Y and eleven at the Kraft facility, Zumba, with its high intensity activity, is clearly a crowd pleaser. Can any age take part?
Baby Boomers and the Zumba Craze
It's no surprise that most participants are twenty or thirty-somethings with some middle-aged moms enjoying the classes, too. But what about the older ladies and men? Is vigorous exercise too much for baby boomer bones?
As a boomer myself, I had to find out. I signed up for classes to experience the sensations of Zumba. After I started,  there was an article in a local newspaper about baby boomers and their exercise habits– featuring my Zumba class. The writer assumed that "old bones" and joints would have a lot to contend with– mishaps expected and other therapies to be recommended. Suffice to say, what I read was a bit of a downer.
Better Health Through Spirituality
However, many health experts question these assumptions about age and other body-based theories, turning instead towards a mindset. Dr. Dean Ornish implies love is the answer to better health, even reversing age symptoms. Dr. Lissa Rankin predicts that spirituality, not biomedical models, will have a stronger role in our health practices. Many other respected practitioners share this view.
It's not a new idea. Pioneer health writer Mary Baker Eddy, based on her extensive healing practice, says to look away from the body for better health. Men and women of "riper years and larger lessons ought to ripen into health…,"she believes, reflecting her understanding of life as an outcome of the divine.
Optimistic View Of Older Exercisers
Likewise, our local YMCA directors are hopeful when it comes to older exercisers. According to Amanda Dismukes, Fitness Director of the Cary YMCA and Melissa Szikai, from the Kraft Y, no age-specific classes are designated for Zumba, which is "so much fun you don't even know you're working out."
And Zumba is fun. We shimmy and salsa to upbeat Latin, African or Rap rhythms. Instructors add Indian and Middle Eastern moves to work every bone, joint and muscle and we emerge from class renewed and refreshed.
Mind Over Matter
Sometime ago, I had to choose which theory of age and exercise I would accept for my health: the aging, deteriorating body-based option; or the Spirit-based "ripening into health".
After several Zumba classes, going upstairs suddenly seemed difficult, even painful. I decided to question, though, whether this boomer body was the only indicator of my health.
I reasoned that innocent fun involved joy, exuberance and freedom. There's no pain in those spiritual concepts! So, I turned my thoughts away from a complaining body in gratitude for all the fun that had come into my life. I embraced that these concepts were mine to express because they were spiritual, and therefore always available. I continued to walk briskly, climb stairs, and express gratitude– and soon noticed that the aches of joints, bones and muscles had disappeared. They never returned.
Its now a year later and I continue to be physically active. For me, Zumba and other kinds of exercise are fun, freeing and healthful. These days, however, I'm watching my thoughts more than my body.
——————————————————————————————-
Story by Cynthia Barnett. Photo from San Diego City College.
——————————————————————————————-
https://carycitizenarchive.com/wp-content/uploads/2014/08/zumba.jpg
350
600
Community Contributor
https://carycitizenarchive.com/wp-content/uploads/2020/03/cc-archive-logo-450-v3.png
Community Contributor
2014-08-04 11:28:39
2016-01-01 19:09:31
Health: Baby Boomers and the Zumba Craze