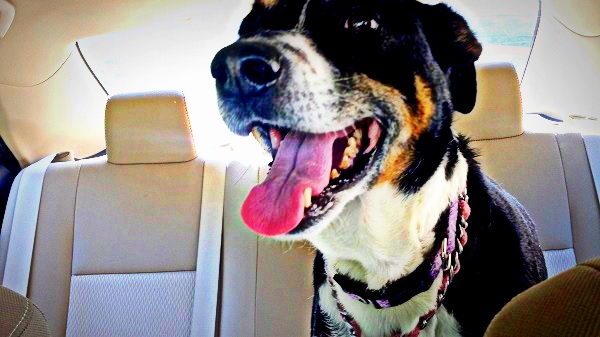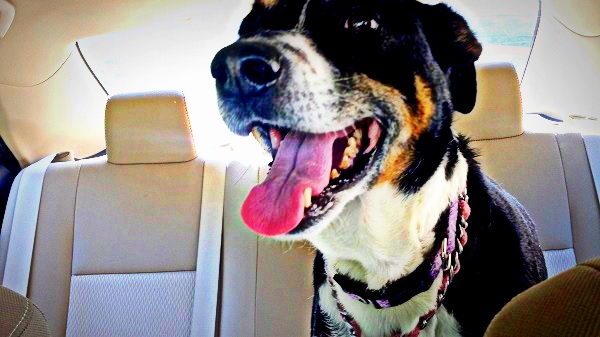 Cary, NC — A worrisome press release I received from the Town of Cary last week inspired me to publish some tips on how to protect your pets from the heat this summer. 
A Scary Realization
I got this note from the Town of Cary in my inbox last week:
After receiving five calls over the last 24 hours for pets locked in vehicles, the Town of Cary is reminding owners of proper "petiquette" during days of excessive heat. Never leave your pet in a parked car, whether the windows are cracked or if the car is parked in the shade. Citizens with concerns over a pet's safety should call 911.
I turned to the Humane Society for some tips on how to protect pets from the summer heat.
Tips to Keep Your Pet Safe & Well
Their first piece of advice? Never leave your pets in a parked car, not even for a minute, says the Humane Society. The society also said that, "On an 85-degree day, the temperature inside a car with the windows opened slightly can reach 102 degrees within 10 minutes. After 30 minutes, the temperature will reach 120 degrees. Your pet may suffer irreversible organ damage or die."
It is also recommended to limit your pet's exercise on hot days. On hot days, try to limit major outdoor activity to morning and evening hours, and adjust the frequency and duration of exercise to how hot it is. Monitor how well your pet seems to be handling the heat. Dogs with short noses (like pugs and boxers) may especially have trouble breathing in heat outside.
Be mindful of walking your pet on hot cement. Sometimes, if it's really hot outside, I'll try walking without my shoes on to see how it feels. If it's too hot for me, I limit dog walks to grassy areas.
When pets are outside in the summer, make sure they have lots of cool, fresh water and ample shade. Dog houses are great at protecting dogs from the elements, but, on hot days, they obstruct air flow and can make pets feel even hotter than when they're out in the sun.
Tree shade is your best bet.
Heatstroke: Recognize & Treat It
If a pet's temperature rises above 104 degrees, they can experience heatstroke.
The Humane Society lists heavy panting, glazed eyes, a rapid heartbeat, difficulty breathing, excessive thirst, lethargy, fever, dizziness, lack of coordination, profuse salivation, vomiting, a deep red or purple tongue, seizure and unconsciousness as signs of heatstroke.
To treat heatstroke, move your pet into the shade or an air-conditioned area and apply ice packs or cold towels to his or her head, neck, and chest or run cool (not cold) water over her. Let him or her drink small amounts of cool water or lick ice cubes, and seek veterinary care.
Related Content:
———————————————————————————————————————————-
Story and photos by Jessica Patrick. Tips from the Humane Society of the United States.
https://carycitizenarchive.com/wp-content/uploads/2015/06/Lucy.jpg
337
600
Jessica Patrick
https://carycitizenarchive.com/wp-content/uploads/2020/03/cc-archive-logo-450-v3.png
Jessica Patrick
2015-06-29 09:17:51
2015-06-29 09:05:43
Keep Pets Safe in the Summer Heat